Second Session of the Specialised Technical Committee on Social Development, Labour and Employment (STC-SDLE-2) Algiers, Algeria 24-28 April 2017
Second Session of the Specialised Technical Committee on Social Development, Labour and Employment (STC-SDLE-2) Algiers, Algeria 24-28 April 2017
April 24, 2017

to

April 28, 2017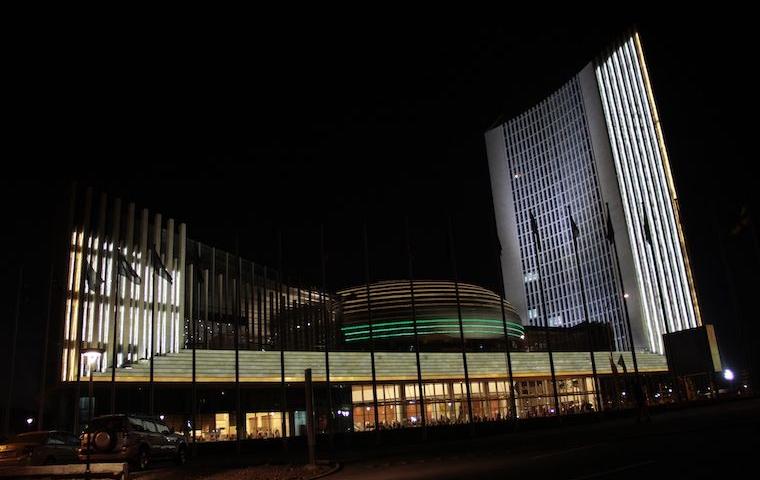 MEDIA ADVISORY
Second Meeting of the Specialized Technical Committee on Social Development, Labor and Employment (STC-SDLE-2)
Theme: "Investment in Employment and Social Security for Harnessing the Demographic Dividend"
INVITATION TO THE OPENING SESSION
What: The Second Meeting of the Specialized Technical Committee on Social Development, Labor and Employment (STC-SDLE-2) will convene from 24-28 April 2017 in Algiers, Algeria under the theme: "Investment in Employment and Social Security for Harnessing the Demographic Dividend".
The meeting will consider which investments would be required to address opportunities and challenges in reaping the benefits of the demographic dividend with the inclusion of vulnerable groups and maximizing labor outcomes towards enhancing social security, eradicating poverty, and addressing inequality and inclusive development.
When: 09:30 am, Monday 24 April 2017
The STC-SDLE-2 will be conducted in two parts:
• Senior Official's Meeting - 24-26 April 2017 (Parallel sessions for Social Development, and Labor and Employment, respectively, on 25 April 2017)
• Ministerial Meeting - 27-28 April 2017
Where: All sessions will be held at the Conference Center of the Palais des Nations - Algiers Pine Club, Algiers, Algeria.
Who: Organized by the Department of Social Affairs of the African Union Commission (AUC) in collaboration with the Ministry of Labour and Social Development of the Algerian Popular and Democratic Republic
The meeting will bring together African Union Ministers and Government Experts in charge of Social Development, Labor and Employment. The meeting will also be attended by social partners-employers' and workers' organizations, Regional Economic Communities (RECs), and organizations with status of observer such as the Pan African Productivity Association, ITUC-Africa, Business Africa and OATUU. Pan African and International Organizations including UN agencies, working in the areas of concern are also invited to attend.
Expected outcomes
- Roadmap to fast-track the implementation of the First Five Year Priority Program (F5YPP) on Employment, Poverty Eradication and Inclusive Development with consideration and adoption of planning, implementation and M&E mechanisms/tools;
- Consider the fast tracking of the entry into force of the Protocol to the African Charter on Human and People's Rights on the rights of Older Persons in Africa
- Algiers Declaration on Social Development, Labour and Employment
For further information, please visit:
https://au.int/web/en/newsevents/20170424/second-session-specialised-tec...
Please Contact:
Amb. Olawale Maiyegun (PhD), Director, Department of Social Affairs, E-mail: MaiyegunO@africa-union.org;
Dr. Johan Strijdom, StrijdomJ@africa-union.org
Mr. Oumar Diop, DiopO@africa-union.org
Media Contact:
Rahel Akalewold (Mrs.) Information and Communication Directorate, Tel: +251911683737, E-mail: rahela@africa-union.org
More information:
Directorate of Information and Communication | African Union Commission I E-mail: DIC@african-union.org I Websites: www.au.int I Addis Ababa | Ethiopia
Follow us Facebook: https://www.facebook.com/AfricanUnionCommission,
Twitter: https://twitter.com/_AfricanUnion
YouTube: https://www.youtube.com/AUCommission