Activities
February 03, 2023
The Commission wishes to further remind that invitations are strictly directed to respective Heads of Non-African States and International Institutions accredited to the African Union in Addis Ababa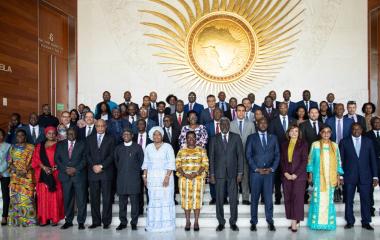 January 16, 2023
The 45th Ordinary Session of the Permanent Representatives' Committee (PRC) kicked off on 16 January 2023, in preparation for the 42nd Ordinary Session of the Executive Council and the 36th Ordinary Session of the Assembly of the African Union (AU) to be held from the 15-19 January 2023.
January 12, 2023
H.E. Mr. Qin GANG, Minister of Foreign Affairs of the People's Republic of China, in his first official visit to the AU since assuming office.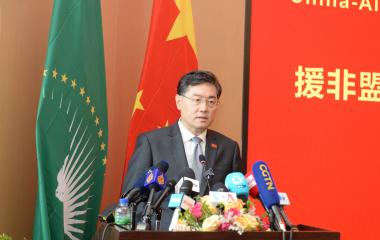 January 11, 2023
"This is my first overseas trip, and my first visit to Africa and the AU headquarters as the Chinese Foreign Minister"
AUC Chairperson
February 02, 2023
Excellence Macky Sall, Président de la République du Senegal et President en exercise de L'Union africaine,
January 31, 2023
31 January 2023, Addis Ababa : The Chairperson of the African Union Commission, Moussa Faki Mahamat,
January 31, 2023
A la fin de la visite que le President de la Commission de l'Union africaine, S.E.