Facilities
The African Union Conference Center contains 1 large conference hall, 2 medium conference halls and 4 small conference halls. It also houses a large number of Caucus Rooms and Briefing Rooms, a Multipurpose Room for receptions, an Outside Amphitheater and a large lobby. Situated in the heart of Addis Ababa and easy to access from the city landmarks, it is the ideal place to organize your events.
The facilities can accommodate various kinds of event: From few people for small committee meetings to 2500 persons for major conferences. Clients may utilize different conference halls on the same day and time depending on their interest. Please find all details regarding African Union Conference Center:
Conference Halls
Small Committee Rooms
VIP Facilities
External spaces
Entertainment facilities
Lobby areas

8 Conference Halls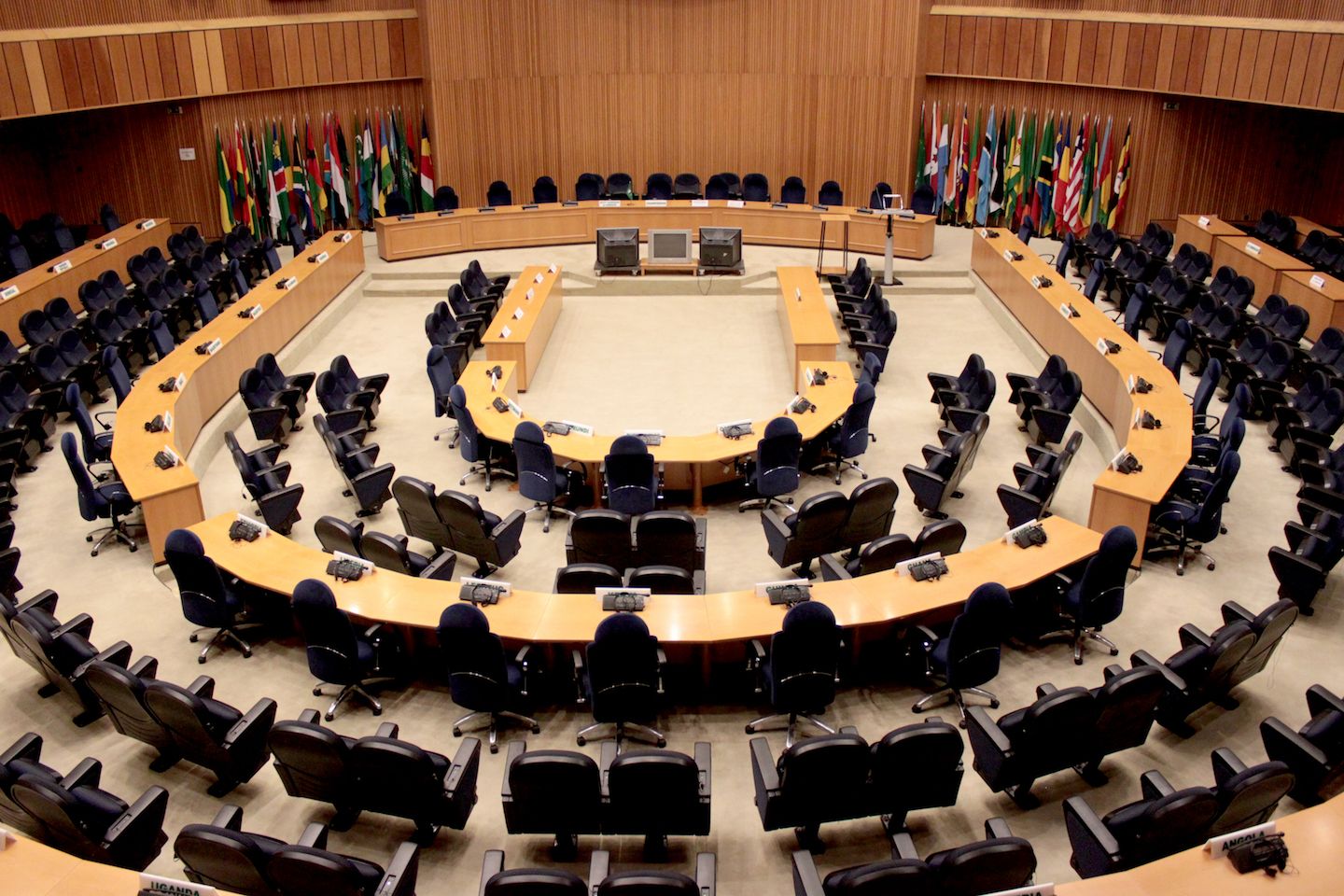 The African Union Conference Complex has 8 fully equipped conference halls (including simultaneous translation booths) capable of accommodating from very large to more reduced audiences. Configuration, public address system and decoration have been specifically designed to foster exchanges in a pleasant setting. Nelson Mandela Conference Hall is famous for welcoming every year plenary sessions of the African Union Summit bringing together all African heads of state.
37 Small Committee Rooms
Caucus Rooms
They can be used in different contexts such as working meetings, internal meetings, small committee meetings and decision-making boards. 30 Caucus Rooms with capacity from 21 to 34
Briefing Rooms
They may be used for presentations and are the ideal place for events such as workshops, product briefings or press conferences. 5 Briefing Rooms with capacity of 53 each.
Committee Rooms
Committee Rooms has been specially developed for small group meetings requiring a conference format (speaking with microphone and simultaneous translation booths). 2 Committee Rooms with capacity from31 to 46.
The configuration of these rooms has been specially developed for presentations and Caucus Rooms are all equipped with sound system and LCD screen.
7 VIP Facilities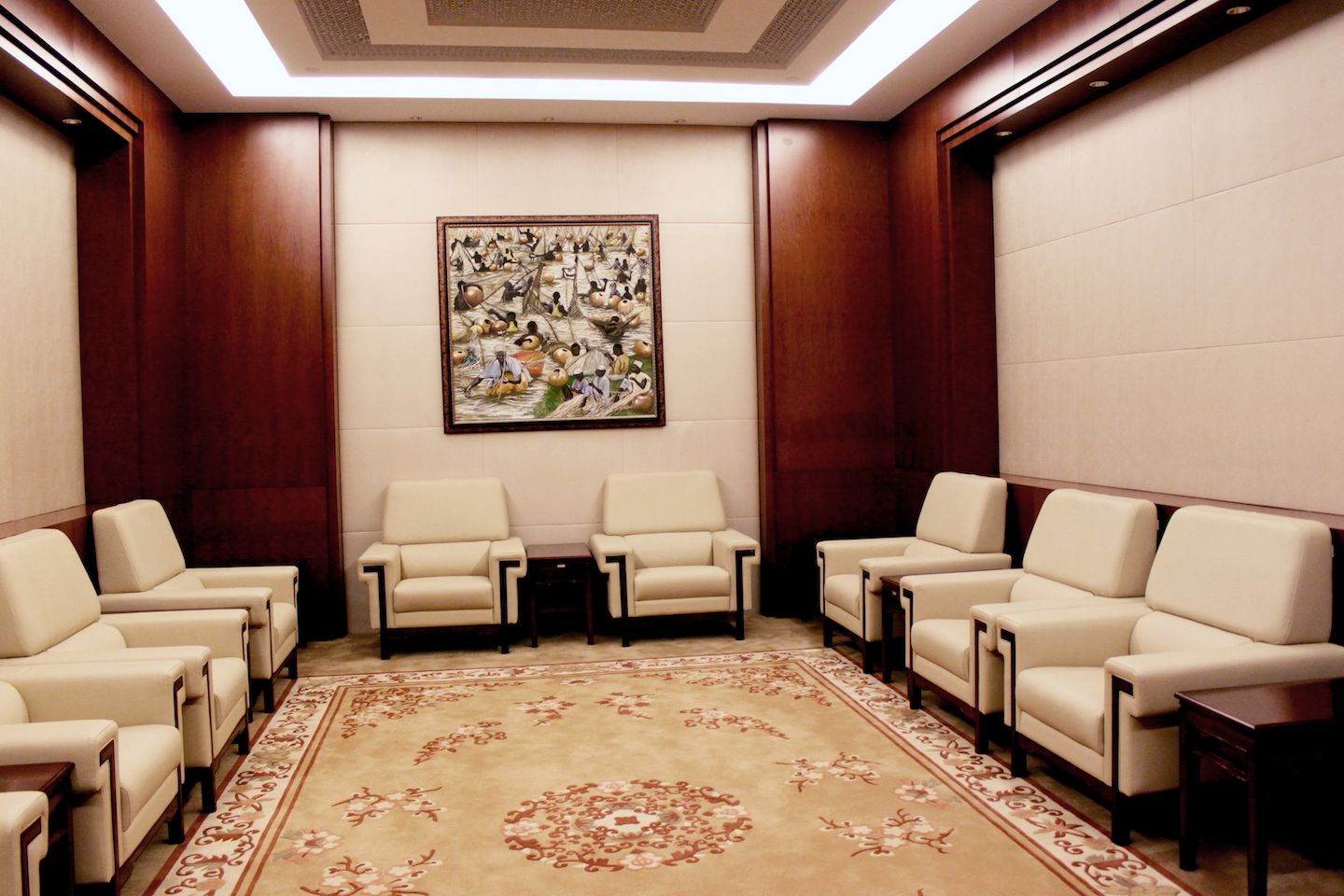 The VIP Conference Hall can welcome high level VIP conferences and selective short meetings in a modern and sophisticated atmosphere. This Conference Hall is equipped with a high level sound system and LCD flat screen TV. It combines design, quality and comfort. 1 VIP Conference Hall with a capacity of 36.
The VIP Lounge is mostly used for high standard meetings and it can welcome VIP guests with high quality of service and comfort. The VIP Lounge will allow you and your VIP guests to enjoy a moment of relaxation during your event and it is the ideal place for interviews or press conference in a small committee! This Lounge is equipped with sound system and LCD. 1 VIP Lounge with capacity of 9 people.
The VIP meetings rooms are available to welcome your high-stakes meetings which require high level quality standard of comfort but also isolation and concentration. Design and function have been specially selected to create an atmosphere conducive to dialogue and decision making. 5 VIP Meeting Rooms with capacity from 6 to 8.
4 External spaces
Our outside amphitheater is capable of accommodating more than 1000 people. It can be used for multiple events such as mini-concert, graduation programs and all kinds of programs which require an enjoyable open air environment. 5 dressing rooms are available. Exclusive in Addis Ababa!
AUC Compound Esplanade and External Wardroom are also available to welcome your open air events. These areas are also available to welcome meals during current events in a convivial atmosphere!
A dedicated parking space is also usable for cars and huge machines exhibitions/Sales.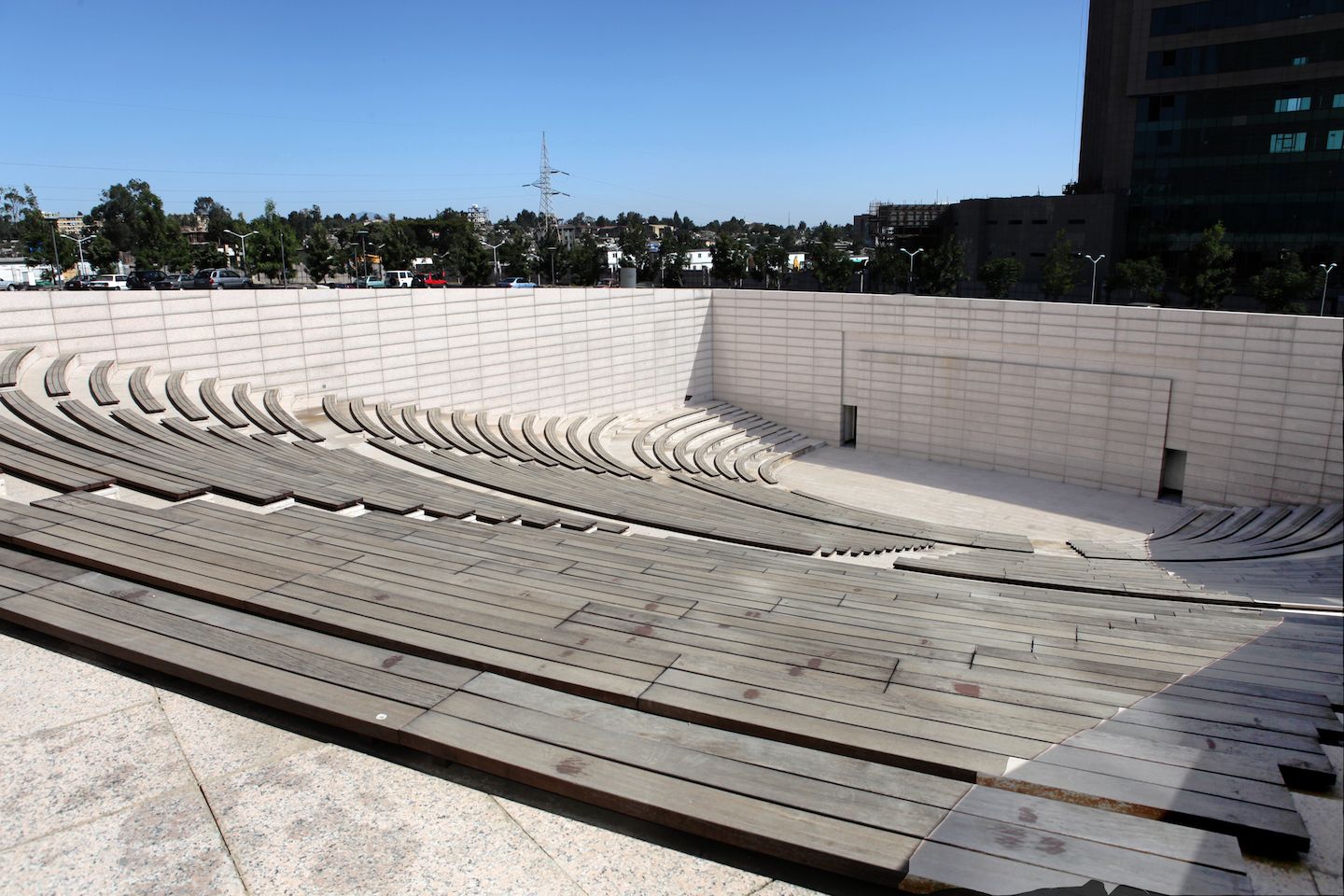 Entertainment Facility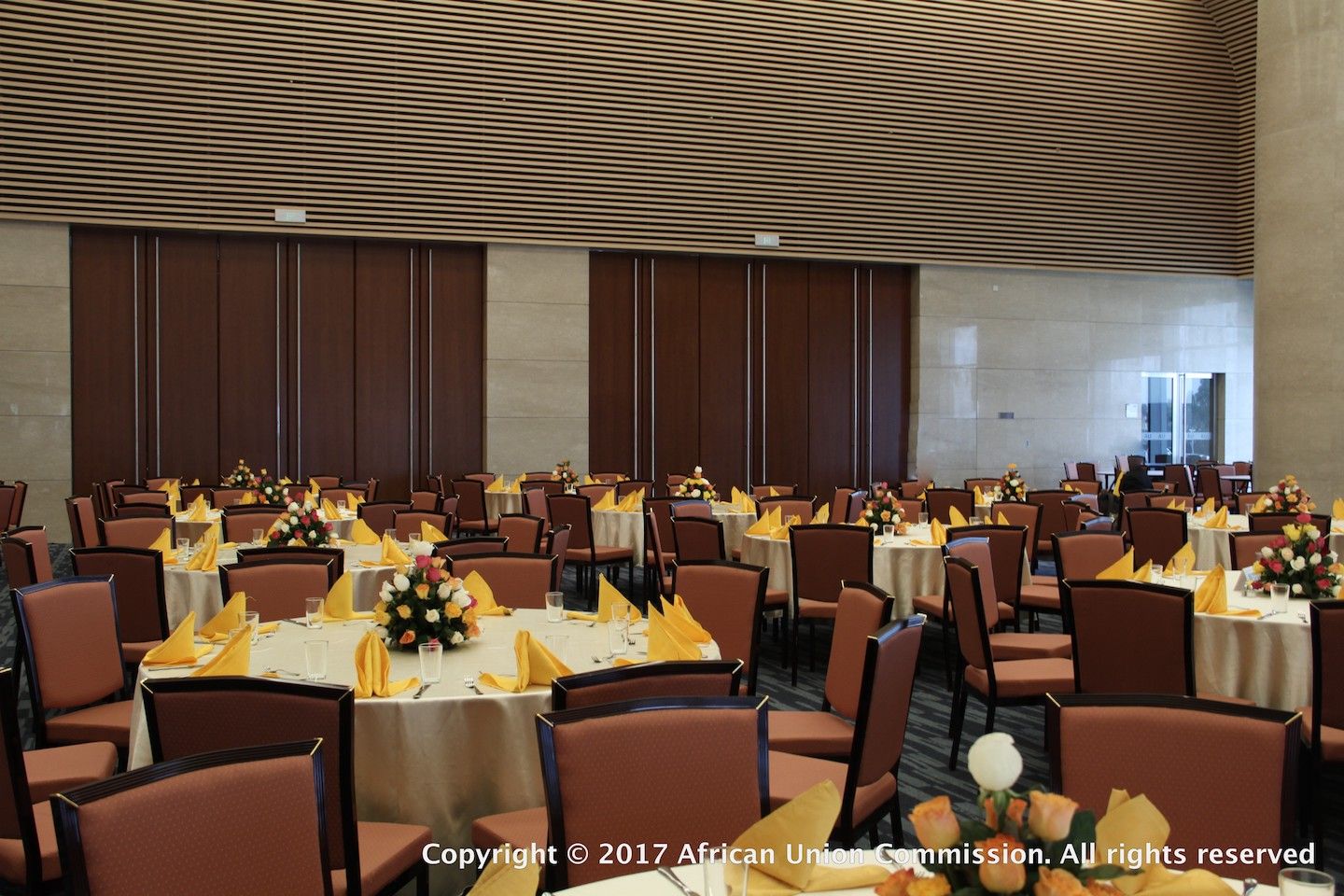 Our Multipurpose Room is capable of accommodating 600 people (seated). It is the ideal place to organize events such as receptions, cocktails or cultural events. Various configurations are possible and our team is available to guide you in your choice.
The Multipurpose Room will also welcome your lunch and dinner during your event in African Union Conference Center (AUCC).
4 plasma displays available in the room.
Kitchen available (only for food storage)
Lobby Areas
Lobby areas within African Union Conference Center (AUCC) are the best place to organize cocktails but also forums and exhibitions of human scale. You will be able to choose the part of the lobby adapted to your needs according to the nature of your event, the number of guests but also the abundance of sunlight requested.
Lobby areas will also welcome your tea/coffee breaks during your events in AUCC.