Meeting of the Committee of African Heads of State and Government on Climate Change (CAHOSCC) (18 September 2017, New York, USA)
Meeting of the Committee of African Heads of State and Government on Climate Change (CAHOSCC) (18 September 2017, New York, USA)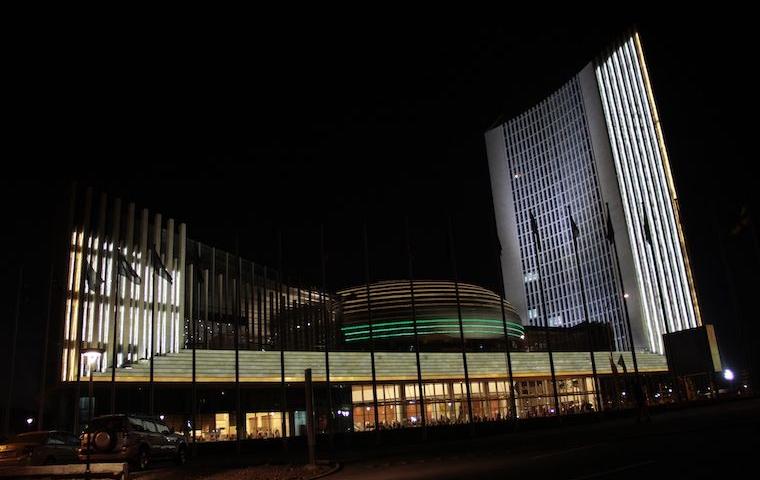 MEDIA ADVISORY
Meeting of the Committee of African Heads of State and Government on Climate Change (CAHOSCC)
(18 September 2017, New York, USA)
Event: Meeting of the Committee of African Heads of State and Government on Climate Change (CAHOSCC)
Date: 18 September 2017
Time: 10:30hrs
Venue:
Office of the Permanent Observer Mission of the African Union to the United nations, 305 East 47th Street, 5th Floor, New York, USA.
Who:
The CAHOSCC Meeting is hosted by the African Union Commission (AUC) on the margins of UN General Assembly (UNGA) taking place in New York, USA in preparation for the Twenty-third Conference of the Parties (COP 23) to the United Nations Framework Convention on Climate Change (UNFCCC).
Participants:
The CAHOSCC meeting will involve thirteen (13) African countries member of the CAHOSC, namely: Algeria; Republic of Congo; Ethiopia; Kenya; Mauritius; Mozambique; Nigeria; Uganda: Guinea (AU Chair); Gabon (Host country of the Presidency of the African Ministerial Conference on Environment (AMCEN); Mali (Chair of the African Group of Negotiators on Climate Change (AGN) as well as the African Union Commission (AUC) Chairperson.
Context:
The CAHOSCC meeting is to be convened in the margins of the Seventy-second session of the United Nations General Assembly on 18 September 2017.
It is to be recalled that an AU Summit Decision on Africa's Engagement in the Global Climate Change Negotiations at COP22 was adopted during the 28th Ordinary Session of the Assembly of the African Union held in January 2017 (Assembly/AU/Dec.640(XXVIII). The Decision welcomes the establishment of three commissions dedicated to Sahel region, chaired by the Republic of Niger, the Congo Basin region, chaired by the Republic of Congo, the Island States, chaired by the Republic of Seychelles; and stresses the importance of ensuring full coordination and cooperation with CAHOSCC. It is expected that the Chairs of the Commission would be briefing the CAHOSCC on progress of work.
For further information contact
Directorate of Information and Communication | African Union Commission I E-mail: dinfo@african-union.org I Web Site: www.au.int I Addis Ababa | Ethiopia
Follow us
Face book: https://www.facebook.com/AfricanUnionCommission
Twitter: https://twitter.com/_AfricanUnion
YouTube: http://www.youtube.com/AUCommission
Learn more at:
http://www.au.int