Innovating Education in Africa Expo 2018
Innovating Education in Africa Expo 2018
October 04, 2018

to

October 06, 2018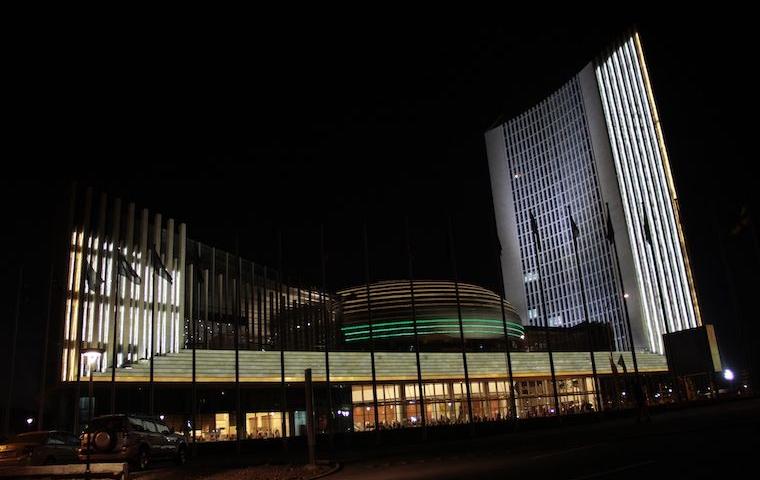 MEDIA ADVISORY
INNOVATING EDUCATION IN AFRICA EXPO 2018
What: Innovating Education in Africa Expo: Meeting Continental Targets for Inclusive, Quality and Transformative Education and Training in the 21st Century.
Highlights for journalists include statements from high level officials, including:
• H.E. Mahammed Dionne, Prime Minister of the Republic of Senegal.
• H.E. Prof. Sarah Anyang Agbor, Commissioner for Human Resources, Science and Technology, African Union Commission.
• H.E Prof. Mary Teuw Niane, Minister of Higher Education and Research of the Republic of Senegal.
When: 4 - 6 October 2018
Where: Dakar, Senegal (Centre International de Conférences Abdou Diouf)
Why: The African Union Commission is working with several partner agencies across Africa to organize an occasion to showcase technical and social innovations in every area of education and training. The purpose is to establish a multisectoral platform for experience sharing on relevant innovations that address education challenges in Africa. The event is also aimed at raising the visibility of these innovative practices in order to whip up support and catalyse up-scaling and replication.
The event will include exhibitions, demonstrations, as well as presentation of technical papers on the subject, by academics, practitioners and policy makers. The focus will be on the following:
i. Advocacy for education innovation and strengthened support to continental collaboration in innovation and adaptation.
ii. Engaging in the important debates and discussions on the full range of pressing education challenges with a diverse community of practitioners, policy makers, business sector and financiers committed to building strong prosperous and secure societies through leveraging on education innovation.
Specific Objectives:
i. Provide a platform for education practitioners, policy makers, business sector and partners to exchange experiences, policies and challenges in enhancing education and learning outcomes through education innovation in Africa;
ii. Identify, profile and showcase innovative education solutions across the continent for possible support including further development and replication;
iii. Encourage and enhance research and innovation in education;
iv. Encourage the involvement of the business sector in education and skills development; and
v. Propose a framework for development of strategies for innovation in education.
Who: The Innovating Education in Africa Expo is being convened by the African Union Commission together with the Government of the Republic of Senegal and its partners across and beyond Africa to showcase technical and social innovations in every area of education and training
Background: Education and training remain among the bedrock of tools for human empowerment inclusive prosperity and progressive development. However, this powerful agency of education does not happen by chance. It has to be planned and strategized through adoption of innovation in education. Current demographic trends in Africa have seen expansion of education systems without necessarily having the concurrent enhancement of productivity and efficiency particularly with regards to improved outcomes in quality and equity in learning opportunities. Appropriate platforms, frameworks and programmes and policies have to be developed and implemented to remedy this challenge. Innovative financing options have to be found. Education and training must be seen as everyone's business, and the government's debt of duty to its present and future citizens. Use must be made of every resource, indigenous, endogenous, international, new and emerging technologies to enhance the quality of education provision and learning outcomes. This must be done urgently in order that we achieve the goals we have set for ourselves in Agenda 2063 and SDGs, as unpacked in the Continental Education Strategy for Africa (CESA 16-25), whose mission is to "Reorient Africa's education and training systems to meet the knowledge, competencies, skills innovation and creativity required to nurture African core values and promote sustainable development at the national, sub-regional and continental levels."
Journalists are invited to cover the Innovating Education in Africa Expo events.
Registration link for interested Journalists:
https://iea.edu-au.org/en/register-to-attend/media
For additional information on the Innovating Education in Africa Expo event:
Ms. Esther Tankou Azaa | Head of Information Division | African Union Commission African Union Commission| E-mail: YambouE@africa-union.org|
Media and interview contacts:
Mr. Gamal Ahmed A. Karrar| Directorate of Information and Communication| African Union Commission| E-mail: gamalk@africa-union.org