Debt Cancellation as a Means Towards Enhancing Peace and Security, Stability, Development and Durable Solutions for Displaced Somalis
Debt Cancellation as a Means Towards Enhancing Peace and Security, Stability, Development and Durable Solutions for Displaced Somalis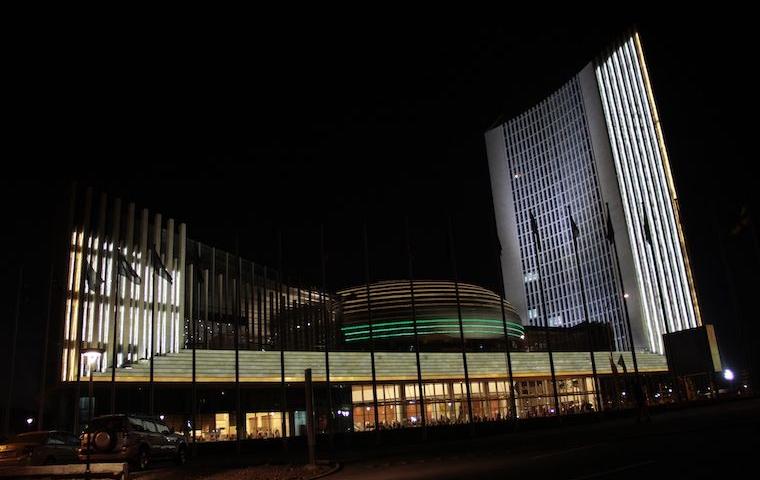 Media Advisory
Debt Cancellation as a Means Towards Enhancing Peace and Security, Stability, Development and Durable Solutions for Displaced Somalis
INVITATION TO MEDIA REPRESENTATIVES
WHEN: Saturday, 9th February 2010
WHERE: Small Conference Hall 1, New Building, African Union HQs,
Addis Ababa, Ethiopia
Time : 2019 @ 1500hrs ‐1600hrs
Who:
- H.E. Ahmed Isse Awad, Minister of Foreign Affairs and International Cooperation, Federal Government of Somalia,
- Amb. H.E. Ali Shariif Ahmed, The Permanent Representative of the
Federal Republic of Somalia to the African Union and UNECA
- H.E. Dr. Abdirahman D. Beileh, Minister of Finance, Federal Republic of Somalia.
-Amb. Gamal M Hassan, Minister of Planning, Investment and Economic
Development, Federal Government of Somalia
- Mrs. Nnenna Nwabufo, African Development Bank's Deputy Director
- General, East Africa Regional Development and Business Delivery Office
- Other High -Level dignitaries from AFDB, IMF, UNHCR, Somalia NGO
Consortium
Background: As a result of protracted conflict, Somalia is one of Sub-Saharan Africa's most troubled and underdeveloped countries. The Federal Government of Somalia (FGS) has meagre resources to meet the country's pressing needs. Yet, the inheritance of an external debt of US$ 4.6 billion (much of which is in arrears) restricts Somalia from accessing critically needed financial resources from the international community and institutions.
Today, Somalia is plagued with violent conflict and insurgency, extreme and widespread poverty, acute food shortages, weak governance and political instability, economic underdevelopment, and recurring natural disasters such as droughts and floods. The convergence of these factors means that Somalia's financing needs are immense and cannot be addressed solely through bilateral grants but must be augmented with additional substantive resources that the country currently does not have access to.
The resolution of Somalia's external debt problem is made more glaring by the fact that the country has been mired in over two decades of conflict, resulting in the fact that the majority of the population (~67%) was born well after the civil war, receiving scant benefit from what Somalia's US$ 4.6 billion external debt was spent on.
It is for these reasons Somalia's development partners and friends must work to ensure that Somalia's current population is unsaddled with debts stemming from the pre-civil war period to allow them to regain access to critically needed grants and concessional resources.
For more information and media interviews please contact:
• Ms. Lillian Omariba, Senior Communications Manager, World Vision international – Somalia Programme, Mobile phone: +254 715 552 476, Email: Lillian.omariba@wvi.org
• Jamillah Mwanjisi, Head of Advocacy, Communication, Campaigns and Media, Save the Children, Mobile phone: +254 732 334 496, Email: Jamillah.Mwanjisi@savethechildren.org
• Dustin Barter, Senior Campaigns and Policy Manager, Oxfam, Mobile +252 (0) 636707643, Email: dustin.barter@oxfam.org
Documents
References