Press Conference of the Incoming Chair of the African Leaders Malaria Alliance
Press Conference of the Incoming Chair of the African Leaders Malaria Alliance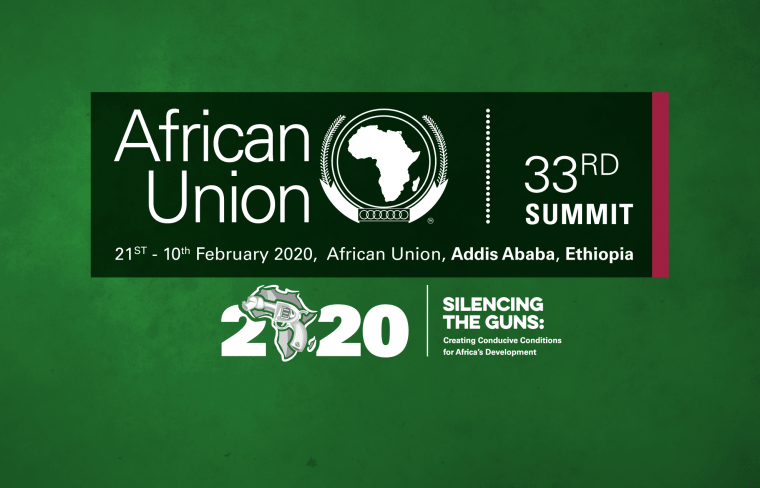 Press Conference of the Incoming Chair of the African Leaders Malaria Alliance
MEDIA ADVISORY
Press Conference of the Incoming Chair of the African Leaders Malaria Alliance
What: The President of the Republic of Kenya, His Excellency Uhuru Kenyatta, is the incoming Chair of the African Leaders Malaria Alliance (ALMA). He will provide his vision for his role in working at the highest level in Africa to eliminate malaria by 2030. ALMA is an Alliance of AU Heads of State and Government. Founded in September 2009, ALMA focusses on advocacy, accountability and action in the fight against malaria across the continent. HE President Uhuru Kenyatta will be the seventh chair of the alliance.
When: 16:00-16:30 hrs, Sunday, 09 February 2020
Where: Small Conference Hall 4 , African Union Commission, Addis Ababa
Who: The panel will include the following:
Her Excellency Mrs. Amira El Fadil, Commissioner for Social Affairs,
Dr. Abdourahmane Diallo, CEO, the RBM Partnership End Malaria,
The Right Hon. Prime Minister Ambrose Mandvulo Dlamini, Kingdom of Eswatini
His Excellency President Uhuru of the Republic of Kenya, Chair of the African Leaders Malaria Alliance.
His Excellency President Abdelmadjid Tebboune, President of the Republic of Algeria
Media opportunities:
• A press release to communicate the outcomes of the meeting will be distributed to the Media.
• Interview opportunities with key figures attending the event are available upon request.
Media Inquiries and requests should be directed to:
Mr Tawanda Chisango I Spokesperson and Head of Communications IAfrican Leaders Malaria Alliance I Mobile: +251934167052 I Email: tchisango@alma2030.org I website www.alma2030.org
Mrs. Wynne Musabayana I Head of Communication I African Union Commission: I E-mail: MusabayanaW@africa-union.org
Mr. Molalet Tsedeke I Directorate of Information and Communication I AU Commission I Tel: 0911- 630631; Email: molalett@africa-union.org
Ms. Xenya Scanlon I Strategic Communications Partner Committee Manager I RBM Partnership to End Malaria I +41 79 520 3637
E: xenya.scanlon@endmalaria.org I website I www.endmalaria.org