Statement of the Chairperson on the situation in Sudan
Statement of the Chairperson on the situation in Sudan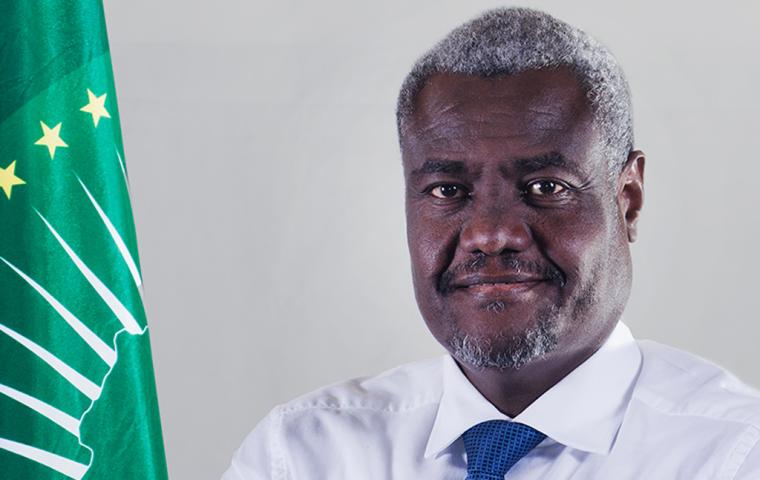 3 June 2019, Addis Abeba: The Chairperson of the African Union Commission, Moussa Faki strongly condemns the violence that erupted today which led to reported deaths and several civilian injuries. In this regard, he calls for an immediate and transparent investigation in order to hold those all responsible accountable. The Chairperson calls on the Transitional Military Council to protect the civilians from further harm. 
 
The Chairperson wishes to recall the African Union Peace and Security Council (AU PSC) Communique of 30 April 2019 on Sudan, which demanded all Sudanese stakeholders to return to the negotiations urgently in order to arrive at an inclusive accord, which paves the way for a civilian- led Transitional Authority. 
Furthermore, the Chairperson calls on all international partners to reinforce common efforts towards the immediate cessation of the violence and rapid resumption of negotiations for a political settlement. 
Given the tense situation in the country, the Chairperson calls on all concerned to exercise outmost restraint and to respect the rights of citizens, in the interest of the country and its people.
  
The Chairperson reiterates the African Union's determination to continue to engage and accompany the Sudanese people to support the consolidation of a political agreement in line with the relevant AU Peace and Security Council decisions.
Ebba Kalondo

Spokesperson to the Chairperson 
African Union Commission

Addis Abeba 


Mobile: +251911510512

Twitter: @EbbaKalondo
               @AUC_MoussaFaki
Images