20th AU Summit
Activities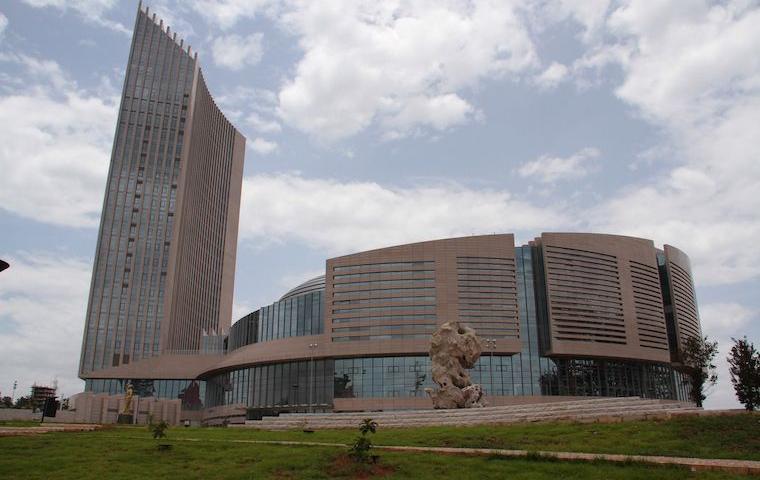 AU
October 24, 2012
20ème session ordinaire du Sommet de l'Union africaine
La vingtième session ordinaire du Sommet de l'Union africaine se déroulera
comme suit :
Dates : 21 au 28 janvier 2013
Lieu : Addis-Abeba, République fédérale démocratique d'Éthiopie ;
Thème : « Panafricanisme et renaissance africaine »
Les dates des réunions des différents organes de l'UA lors du Sommet sont les suivantes :
21-22 janvier 2013 : 25ème session ordinaire du Comité des représentants permanents (COREP);
24-25 janvier 2013 : 22ème session ordinaire du Conseil exécutif ;
27-28 janvier 2013 : 20ème session ordinaire de la Conférence de l'Union africaine.
Des informations supplémentaires seront mises en ligne sur le site Internet de l'UA - www.au.int en temps voulu.
Pour plus d'informations veuillez contacter: Mme Esther Azaa Tankou, Direction de l'information et de la communication, Tél: +251 (0) 911 3611 85, courriel: yamboue@africa-union.org / esthertankou@yahoo.com
MEDIA ANNOUNCEMENT/ 20th AU SUMMIT
Media representatives are kindly informed that the 20th African Union Summit is scheduled to take place in January 2013 in Addis Ababa, Ethiopia.
The Summit is scheduled to hold as follows:
Dates: 21 to 28 January 2013
Venue: New Conference Center of the African Union (AUCC), Addis Ababa, Ethiopia
Theme: The theme of the Summit is: "Pan-Africanism and African Renaissance"
Specific dates for the meetings of the different AU organs and decision making bodies during the Summit will be as follows:
21 – 22 January 2013: 25th Ordinary Session of the Permanent Representatives Committee (PRC);
24 – 25 January 2013: 22nd Ordinary Session of the Executive Council
27 – 28 January 2013: 20th Ordinary Session of the Assembly of the African Union.
More information with regard to media accreditation and coverage of the Summit will be provided subsequently on the AU website: www.au.int , and sent to the media representatives via e-mails.
For further information please contact: Mrs. Esther Azaa Tankou, Directorate of Information and Communication, Tel: +251 (0) 911 3611 85, e-mail: yamboue@africa-union.org / esthertankou@yahoo.com