Signing of the Memorandum of Understanding Between the African Union Commission (AUC) and the Sustainable Development Goals Center for Africa (SDGC/A)
Signing of the Memorandum of Understanding Between the African Union Commission (AUC) and the Sustainable Development Goals Center for Africa (SDGC/A)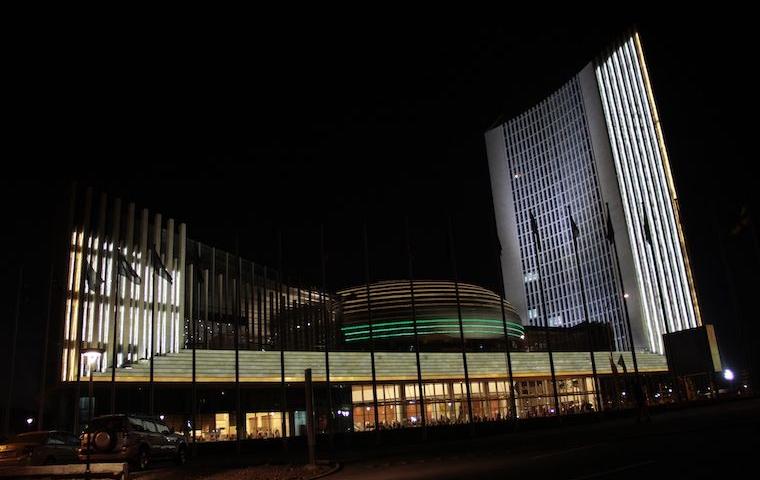 MEDIA ADVISORY
INVITATION TO MEDIA REPRESENTATIVES
WHAT: SIGNING OF THE MEMORANDUM OF UNDERSTANDING BETWEEN THE AFRICAN UNION COMMISSION (AUC) AND THE SUSTAINABLE DEVELOPMENT GOALS CENTER FOR AFRICA (SDGC/A)
WHEN: 9th February 2019
WHERE: Caucus Room M14, NCC,
African Union Headquarters
Addis Ababa, Ethiopia
WHO: The African Union Commission, Department of Economic Affairs and the Sustainable Development Goals Center for Africa (SDGC/A)
TIME: 8.30 – 9.30 am
BACKGROUND
The African Union Commission and the Sustainable Development Goals Center for Africa will be proceeding to the signature of an MOU at the sidelines of the AU 32nd Ordinary Session of the Assembly of the African Union, in Addis Ababa, Ethiopia ON February 9th 2019 at 8.30am.
The MOU will be signed by H.E. Prof Victor Harison, Commissioner for Economic Affairs, on behalf of H.E. Moussa Faki Mahamat, Chairperson of the African Union and Dr. Belay Begashaw, Director General of the SDGC/A.
The comprehensive MoU is a framework of cooperation and understanding to facilitate collaboration between the African Union Commission and SDGC/A on key matters related to Africa's development agenda in order to improve the livelihoods of the people of the African continent. It aims at establishing a strategic partnership in order to capitalize on each of their comparative advantages and provide desired transformative support to AU Member States in support of achievement of the African Union's Agenda 2063 and Sustainable Development Goals (SDGs).
Journalists are invited to cover the Event.
 
For media inquiries contact:
African Union Commission
Djeinaba Kane | Department of Economic Affairs | African Union Commission I E-mail: KaneD@africa-union.org I
For one-on-one Interview requests with SDG/A contact:
Sustainable Development Goals Center for Africa (SDGC/A)
Pamela Mudakikwa | Media Relations | Sustainable Development Goals Center for Africa | Email:pmudakikwa@sdgcafrica.org | Tel: +250 788 447 261
For further information contact
Directorate of Information and Communication | African Union Commission I E-mail: dic@africa-union.org I Web Site: www.au.int I Addis Ababa | Ethiopia
Follow us
Face book: https://www.facebook.com/AfricanUnionCommission
Twitter: https://twitter.com/_AfricanUnion
YouTube: https://www.youtube.com/AUCommission
Learn more at:
http://www.au.int