African Union Appoints Heads of the AU Institutional Reforms Unit
African Union Appoints Heads of the AU Institutional Reforms Unit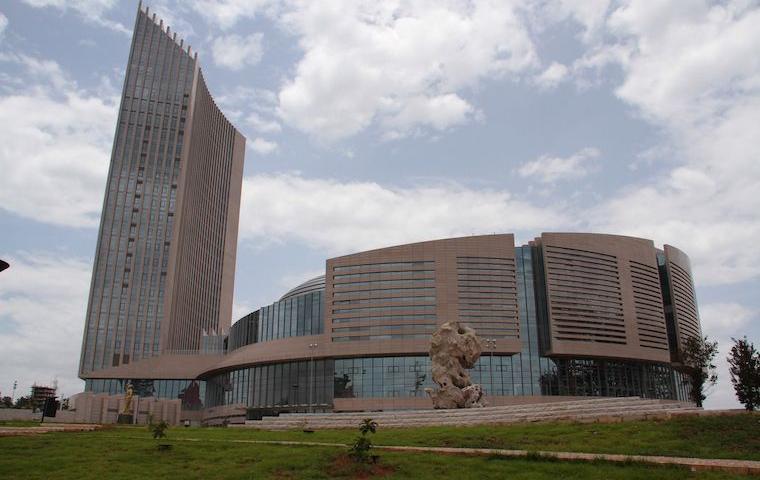 Addis Ababa, Ethiopia – 13 September 2017: The African Union Commission (AUC) has appointed Prof. Pierre Moukoko Mbonjou and Ms. Ciru Mwaura as Head and Deputy Head respectively of the newly formed Institutional Reforms Unit.
Mr. Mbonjou is a Professor at the International Relations Institute of Cameroon (IRIC) at the University of Yaounde II and holds a Doctor of Philosophy (PhD) in Political Science from the University of Paris I, Pantheon Sorbonne.
Prior to his, appointment, Mr. Mbonjou served in various ministerial roles for the Government of the Republic of Cameroon. He was Minister of External Relations from 2011 to 2015, Minister of Communication and Government Spokesperson from 2004 to 2006 and Minister Chief of Staff of the Prime Minister of Cameroon from 1996 to 2004.
Ms. Ciru Mwaura served as Chief of Staff to the African Union High Representative for the Financing the Union and the Peace Fund and has also worked as a Senior Adviser with various organizations including the Intergovernmental Authority on Development (IGAD) and the UK Department for International Development's (DFID).
Ms. Mwaura has a Master of Laws (LLM), Public Law from the School of Oriental & African Studies, University of London, UK and a Bachelor of Laws (LLB), Hons from Bristol University, UK.
The Institutional Reforms Unit will lead the implementation of focal areas identified as being key for strengthening the AU and re-positioning it to better serve the people of Africa. The proposed reforms are based on recommendations from the reports submitted by H.E. Mr. Paul Kagame, President of the Republic of Rwanda, who was entrusted to champion the institutional reforms of the AU and who together with his team of experts identified five (5) areas that would be the focus of the reforms namely:
Financing of the AU sustainably and with full ownership of Member States
Managing the business of the African Union efficiently and effectively at both political and operational levels
Connecting the African Union to its Citizens
Focusing on key priorities with continental scope
Realigning the African Union Institutions to deliver against these priorities
For further information contact
Directorate of Information and Communication | African Union Commission I E-mail: dic@africa-union.org I Web Site: www.au.int I Addis Ababa | Ethiopia
Follow us
Face book: https://www.facebook.com/AfricanUnionCommission
Twitter: https://twitter.com/_AfricanUnion
YouTube: https://www.youtube.com/AUCommission
Learn more at:
http://www.au.int
Images